Think you have no chance with the big players in the arena? Even The most successful application Crash & Burn, here's why.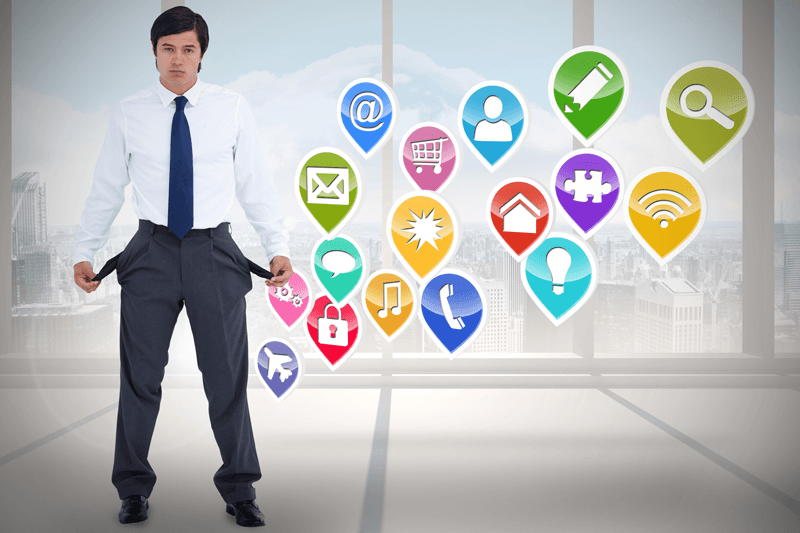 The natural assumption about the big brands going mobile is that nothing can stand in their way, as they have unlimited budgets and resources. However, practical cases show that this is not entirely true. Today's mobile playground is one where users are very specific about the apps they "allow" on their devices, which presents a very unique marketing challenge. Whether it's the bad product itself or a failed marketing campaign – Brands around the world are struggling to generate downloads and retain long-term users. This post discusses the major failures of big, global brands, examines why they fail, and explains what other brands can learn from their experiences. High-maintenance mobile phone Let's take a look back at 2014 – throughout the year, no consumer packaged goods app in the top 200 apps on the app store. Even big brands like Unilever and Kraft don't make the list most successful app list. This is to blame for something every mobile brand has overlooked – discoverability. The general opinion is that developing an app and launching it is all that can be done and if the app fails at that point it's a huge failure. The truth is that it is unrealistic to launch an application and expect it to be rendered immediately, as there is a lot of maintenance work that needs to be done to ensure the application is visible to the audience. target.
Does your app need marketing? Our ASO and Marketing experts are here to help you achieve success.
Professionals who aren't necessarily mobile-oriented are completely unaware of terms like app store optimization (ASO), link building, and deep linking. To be honest, most major brands have the honor of working with top creative and advertising agencies, but completely overlook the benefits that mobile can bring to their results. their marketing results at a fraction of the cost. So some mobile tactics that can increase your app discoverability first and foremost include ASO. Your app's app store page should be optimized and A/B tested regularly to highlight keywords that help it rank higher in relevant search and categories. Additionally, all app titles, descriptions, logos, and screenshots should be as visually appealing as possible to drive visits and installs. And finally, link building also increases the discoverability of your app in the app store and is therefore worth the investment. Media campaigns are also important in driving app discoverability. Remarket across different platforms, build loyal user acquisition campaigns beyond just downloads and deep linking to bring new people straight to the heart of your app to experience it instantly , all of which are strategies worth investing in. "Apple Maps is so bad it will tell you to drive across the airport runway" Between instructing users to drive across airport runways, completely risking their lives, replacing Florida hospitals with supermarkets, and not linking Jerusalem to any country – Apple maps are one of the best of the company. epic failure. Apple comment? Bad project planning and management, internal politics, and developers leaving the company mid-project.
Does your app need marketing? Our ASO and Marketing experts are here to help you achieve success.
One would most likely think that a company as resource-rich and high-tech as Apple would never release such an app full of bugs, which is part of the reason people love to tease the brand for it. . Here's a big lesson – if you're a well-known brand, your app will get tons of downloads as soon as it reaches the app store. However, if that app has bugs, it will attract immediate backlash and negative criticism. Another important lesson that can be learned from Apple's failure is that sometimes launching a bad app is worse than launching an app at all – doing it right or not doing it. What is the problem here? Overwhelmed by the mobile revolution, many brands have rushed to develop and launch apps to gain a mobile presence. Unfortunately, what most brands have done is simply copy their website and mobile site content and insert that content into the mobile app template. The problem with that is that since the app offers the same functionality as the brand's websites, users won't be motivated to install it. Such brands, for example, can take lessons from brands like Nike and Starbucks, which do a great job of providing extra value for mobile users – Nike's Nike+ app allows users to track activity Their mobile and Starbuck's app allows users to cut long wait times with the app-ordering. So brands, no matter how big, strong and successful you are, remember that mobile phones are not just a piece of cake. In consultation with mobile phone experts, product design taking into account consumer needs and continuously working for maintenance is the key to mobile phone success.