Mobile marketing is one of the most exciting areas of marketing today and incorporates a broad range of marketing elements. With billions of mobile devices being used around the planet, mobile marketing has emerged as a key part of any marketing campaign.
There are hard numbers to back up the hype around mobile marketing. Consider the following: mobile devices are used for over 40% of online transactions and 77% of Americans own a smartphone. Last year, 18.5% of US marketing budgets were devoted to mobile marketing. This is predicted to reach 23.3% next year, according to eMarketer and Statista.
In this Guide To Mobile Marketing, we'll look at everything you need to understand both the basics as well as some of the more advanced elements of mobile marketing.
Contents
hide

What is Mobile Marketing?
Mobile Marketing Strategy
Mobile Marketing Examples
Trends and Tips for Brands
Mobile Marketing Solutions
Mobile Advertising Solutions
Mobile Marketing For Business Success
What is Mobile Marketing?
Mobile marketing is a subset of marketing that involves everything to do with mobile devices, including phones, tablets, and other related devices. Essentially, mobile marketing is connecting with your audience through their mobile experience wherever they are, ideally in a manner and point in time that maximizes the effectiveness of your message.
You can find out more about mobile app marketing here.
Broadly speaking, mobile marketing can be divided into the following categories:
Direct mobile marketing
Indirect mobile marketing
Direct Mobile Marketing
This is a mobile-only marketing technique, where the full end-to-end marketing process takes place on mobile. Examples of this are an ad on social media to buy a coat from an online seller.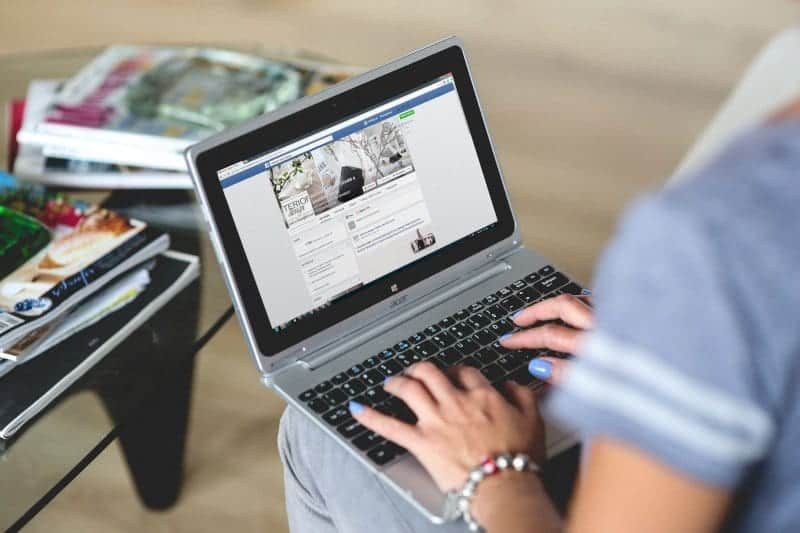 This marketing play and the resultant transaction take place on the mobile platform exclusively. Another example is an in-app ad to download a game. These types of direct mobile marketing techniques harness the tremendous power of mobile marketing to create value for marketers and consumers alike.
Indirect Mobile Marketing
This uses mobile marketing as a channel within a broader marketing strategy. For example, it can be an ad on your mobile browser letting you know about current specials at your corner grocery store or a publicity campaign for a new fragrance. Here, a hybrid mobile marketing strategy is pursued, a part of which takes place offline.
Why is Mobile Marketing Important?
When discussing "what is mobile marketing", it's also important to discuss why mobile marketing is so important. As mentioned at the beginning of this article, the move to mobile internet use has been tremendous, and consumers are spending an increasing amount of time on their mobile devices. As the devices themselves get smarter, and companies are taking advantage to grow their businesses, more and more of our everyday lives are occurring on a mobile device.
If you take any social function as an example, there will be people using their phones to check Instagram, buy on Amazon, play the latest gaming app, or read up on news. For marketers, it couldn't be more clear: in order to appeal to modern consumers, mobile marketing is the way to go.
Advantages of Mobile Marketing
In addition to the above, there are several other advantages of mobile marketing, including:
Are you in need of a Mobile Marketing Agency?
Our ASO and mobile marketing specialists are here to help you achieve success.
Targeting
With mobile marketing, users can be targeted with personalized, relevant messages, in the right place at the right time. With so much data available, both the marketer and the consumer benefit – the marketer can target the relevant audience only, and the consumer will only receive marketing messages that are relevant for them.
Compare this, for example, to a traditional offline billboard campaign. The marketer cannot target their audience at all (except choosing a general area to place their billboard) and many consumers are shown a message that is irrelevant to them.
However, keep your eye on recent industry advancements that have entirely changed the way targeting now works. Laws such as GDPR and the CCPA have amped up the legal severity of privacy in marketing, and Apple's relatively recent move to restrict IDFA data to opt-in users only and introduce their own tracking framework instead, have all sent targeting in mobile marketing in new directions. The rules are constantly evolving, but you can check out our IDFA & ATT Framework article that's constantly being updated with the latest info.
Cost
Being able to target the right consumers automatically brings down the cost of getting the message to the right people. With mobile marketing, you can choose exactly who you want to receive your marketing message, and even the price you're willing to pay to deliver the message to your audience.
Analytics
With so much data available when it comes to mobile marketing, marketers can optimize their campaigns in real-time, garner important information for product improvements, and further improve targeting and cost efficiencies.
Mobile Marketing Strategy
Now that we have looked at "what is mobile marketing" and the importance it has in the industry, we'll look at the strategy behind it. For marketers, this is the most important aspect of mobile marketing.
As a premier mobile marketing agency, named as one of the "Top 3 Mobile Agencies Worldwide" by Clutch, at Moburst we have significant experience in setting up a mobile marketing strategy.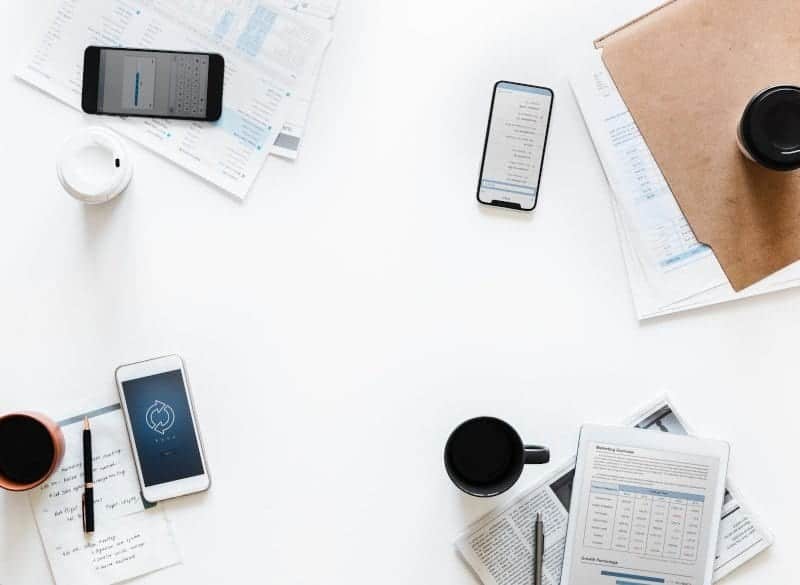 A comprehensive mobile marketing strategy will take cognizance of a number of factors. These include:
Business goals
Your target audience
Your unique selling proposition, or USP
Your path to market
Messaging
The channels that should be focused upon
ASO
Business goals
The first step in defining your mobile marketing strategy is deciding on your business goals. This can be the goals for a specific campaign, or more general. Goals should be as specific as possible. "Increase awareness" is not as good as "reach one million relevant users with a CPM of $3".
Your Target Audience
Who are your end users? What are their personas, what pain points do they have, what are they passionate about? These are some of the mobile marketing strategy questions you'll want to ask. By understanding your target audience, you'll also come to learn where they hang out online, where and when your messaging should target them, and what your primary mobile marketing message should be.
Your USP
Understanding what makes you different, or where your advantages lie, is a critical part of any marketing strategy. This will be used in your campaigns to sway potential users, pique their interest and present your value proposition.
Messaging
We recommend focusing on one key message for your target audience. This has to be hyper-relevant for them and must make sure that your message stands out.
The Channels
Linked to messaging is choosing the correct channel. If your product is a financial news app, then your users are more likely to respond to a sophisticated message on a financial news mobile website, than video ads of cats on Snapchat.
Are you in need of a Mobile Marketing Agency?
Our ASO and mobile marketing specialists are here to help you achieve success.
ASO
Key to your entire mobile marketing strategy is making use of App Store Optimization, or ASO. Most mobile apps are sold out of one of the two big app stores, Google Play and Apple's App Store. At some point, your user is going to land on your App Store results page, and this is your once-in-a-lifetime opportunity to convert them and ensure they downloaded your app, or lose them forever.
There are tremendous benefits to having a well planned mobile marketing strategy. These include:
Better understanding your offering and target audience
Optimizing your messaging
Being aware of competitors and your own unique selling points and differentiators
Focusing on what's most important in the strategic long run
Achieving your KPIs
A part of ASO is app competitor analysis, where you analyze your competitors apps to see what you should be optimizing, removing and including in order to compete with or beat them.
Mobile Marketing Examples
There are many mobile marketing examples out there when it comes to planning and executing the perfect mobile marketing strategy. We'll take a look at one of our own successful marketing examples.
Moburst's Pfizer Campaign
Moburst was approached by Pfizer, the leading biopharmaceutical corporation, with a unique goal. The idea was to educate parents around Growth Hormone Deficiency in children, and Pfizer's products around this. Strategically, it was decided that the most effective way to appeal to parents of young children was through an app, which Pfizer developed.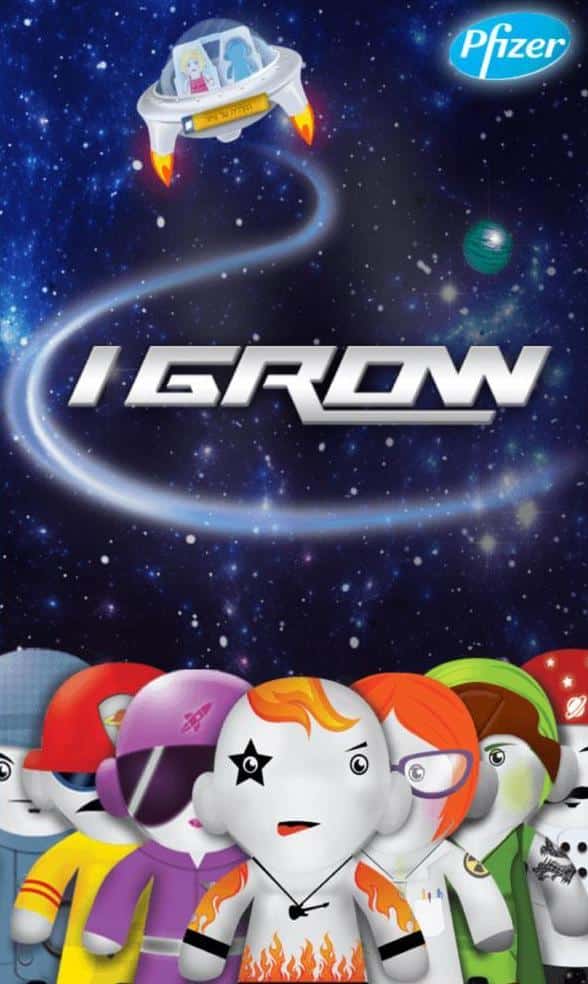 The challenge was getting an app like this to be discovered by prospective users i.e. parents of young kids. The main strategic objectives were to dominate the App Store's top charts, generate a large wave of awareness, and boost organic downloads – with all objectives backed up by hard numbers.
After careful strategic planning, the Pfizer app, called "iGrow", took over the App Store with a strategic 48-hour media burst to leverage Facebook, Google, and additional mobile ad networks. The ads appealed to the target market (parents of young children) with engaging banners promoting the usage of iGrow for tracking children's growth.
The results were spectacular. iGrow made it to the top three most downloaded free apps on the App Store, and the large wave of awareness quickly converted into a blast of organic downloads.
During the paid portion of the campaign, the CPI was half the average cost on the market due to hyper-segmentation employed by Moburst.
As Pfizer's Business Technology Country Lead put it, "We were surprised by how quickly Moburst managed to attract such a large number of users. The results far surpassed our expectations, and the campaign performed like nothing we've seen before, using other promotion channels."
As far as mobile marketing examples go, this is a case study in a successful mobile marketing strategy application.
SMS marketing
SMS marketing is still one of the most highly successful types of marketing campaigns out there. It's used by both big brands and smaller ones to connect with users on their mobile devices. Modern SMS campaigns are highly sophisticated and are able to reach the target user with text messages at the perfect time or place.
Phone and App Notifications
Notifications, whether in-app or as a push notification, are so successful because they too can target the user at exactly the right time or place. It could be between levels of a game with a related application, or a push notification announcing a new feature or specific warning.
Email Marketing
Email marketing is probably more popular with brands than SMS marketing these days. Maybe it's down to its less intrusive nature, or maybe it's the room for creativity that is not possible within an SMS. There are many tools out there to help you with your audience segmentation, template design, A/B testing, data and tracking, for example MailChimp.
You can use your email marketing campaigns to promote app downloads as well as encouraging user retention by reminding users of the benefits of your app, new updates, cool features and just generally provide them with value. You can craft an entire user journey with different emails going out to different segments of your audience based on their actions, e.g. if they downloaded your app or if they didn't, or if they made an in-app purchase.
QR Codes
QR codes are packed with marketing potential. A simple scan can open up a whole world of possibilities, and we're seeing QR codes being increasingly used for online purchases and for augmented reality engagements. Now, Apple allows QR codes to open up App Clips, where a small segment of an app is downloaded onto a phone after the QR code is scanned to fulfil a particular contextual purpose. For example, in a cafe you could scan a QR code and the cafe's app will download the menu and the checkout for you to order what you want. 
Mobile Marketing Trends
Mobile marketing is constantly changing and evolving. Mobile marketing trends are thus really important for marketers to keep tabs on. By missing a trend, huge opportunities are often missed.
What are some of the current mobile marketing trends we're seeing today? Our top five trends are:
Voice-based search
Shopping on social media
Location-based marketing
User-based content
Augmented reality
Voice-Based Search
"Alexa, how much are the new Jordans?" Voice-based search is super hot right now and is getting even more popular.
Shopping on Social Media
Mobile marketing is getting even more direct, with most major social media platforms offering online shopping directly from the platform itself or via display advertising.
Location-Based Marketing
In a classic case of location-based marketing, Burger King sent coupons to customers whenever they were near a Mcdonald's.
User-Generated Content
Getting users involved is the surest way to get your mobile marketing campaign to go viral.
Augmented Reality
Mobile marketing is constantly pushing the boundaries and keeping users interested. With clever use of AR and digital video, mobile marketing professionals are able to keep users engaged, often in a gamified environment, and stand out from the crowd.
Trends and Tips for Brands
1. Product vs. Marketing
Often there is tension between the product and marketing teams, especially when it comes to who takes ownership over key functions. While some healthy tension and challenge is great, there certainly does not need to be a clash between these two critical teams. Sometimes it is caused through legacy, there are some areas that should naturally be within the domain of marketing are managed by the product team. For example, in many large organizations, push notification strategy is left to the product team, since it is seen as a product retention tool.
In most cases, the overall goals of the company would be better served if the marketing team owned and drove this process. The marketing team understands the right segments of push and the right messages to send, as well as how and when to send push notifications.
This subtle example is just one of many, and it's critical for companies to ensure that the correct team is driving the right processes and projects for the great strategic goals of the organization.
2. Data Unlocks Doors
If you've done any online media campaigns, you very likely have tons of data to analyze. Sometimes you need to take a step back and think outside the box with your analysis.
There are often many different things you can learn by looking at different data sets. For example, we were recently running a campaign with a Fortune 500 client and were able to identify that a significant amount of revenue came from specific mobile devices. We were then able to target those specific devices, and significantly lower the overall cost of acquisition.
3. Get Granular With Your Messaging
When you're browsing your news feed, or viewing Instagram stories, localized creative messaging stands out more, and we tend to sit up and take notice.
Localizing your creative messaging can lead to a much higher conversion rate. We were working with an On-Demand app client of ours and decided to start gradually localizing by city. When the creative and message was specific to that city, the conversions skyrocketed.
So if Chicago falls under your geo, throw up some images of Wrigley Field. If you operate in Seattle, let's see some nice shots of the Space Needle. Yes, it will be a little more work for the creative teams, but it will pay dividends when it comes to results.
4. Get Out Of Your Comfort Zone
So much of mobile marketing is data-driven. The information is available to you, but the real magic comes when you analyze it. This can result in tremendous learnings, especially as data is generated from different campaign types and platforms.
So our advice is to get out of your comfort zone, and test new ideas. Test platforms that you may never have used in the past (Ad Networks, Pinterest, TikTok, Instagram Stories) and see what converts users. Test new creatives. Try out new banners, and see if it increases your CTR's.
All of these tests, even if done on a smaller scale at first, will result in invaluable data and are sure to help when it comes to your next successful campaign.
TikTok Campaign Example
Last year, we tested a new concept with an e-commerce client of ours, Shopkick. Due to the pandemic, in-store shopping was at an all time low and CPIs were at an all time high. This was bad news for Shopkick, who relied on both in-store shopping and app installs. Our solution to the problem was to help establish Shopkick as its category's leading presence on TikTok. Dive deep into the world of TikTok marketing.
We launched the first TikTok user acquisition campaign expecting huge success in the same vein as the countless mobile ads on various channels we'd tested together for years. However, the average CPI was six times higher than we usually saw. The same types of ads we normally produce with great success were not performing well on TikTok specifically. 
We took a deep dive into the data to identify what went wrong and what needed improvement. The initial creatives clearly weren't resonating with the TikTok demographic, so we devised an entirely new set of videos in authentic TikTok content style. We didn't want them to feel at all like traditional ads because the data shows TikTok users respond better to authenticity. 
Then, the campaign made a mighty comeback: the CPI decreased by 87%, the CPR decreased by 89% and the CPA reduced by 86%. 
So, the campaign boosted the ROI, and unlocked an entirely new generation of active app users with a much higher app retention rate (Gen Z TikTok users). This campaign also led to Moburst receiving the Most Effective Video Campaign award at the 2021 Effective Digital Marketing Awards by Mobile Marketing Magazine.
What this should teach you is that testing new ideas can skyrocket your campaigns and inform your future strategies to ensure success. Pay attention to the data and use it to improve. 
5. Know Your Audience
First and foremost, brands need to know who they are marketing to. This is the first step towards a successful campaign. They need to know everything about their audience, since this will impact the creative and messaging, as well as where the messages are being accessed by their target audience. If their target audience is Baby Boomers, the use of emojis in videos on Snapchat may not be the most impactful campaign.
Mobile Marketing Solutions
There are a number of marketing solutions out there. Generally, companies will not handle all of their marketing needs in-house, due to the complexity and constantly changing nature of mobile marketing. Add to this the fact that a full service team, like we have at Moburst, needs experts in a number of mobile marketing areas, and even the biggest brands in the world partner with agencies to run their campaigns.
Typically, mobile marketing solutions are relatively fragmented. You get Facebook Experts, PPC Generalists, Creatives, ASO Analysts and so on. There are also a few full-service companies like ours that offer complete mobile marketing solutions.
For example, as a full-service mobile marketing agency, Moburst will work with clients to decide on overall strategy, execute the strategy, optimize along the way and drive results all the way until the business goals are met.
Mobile Advertising
A subset of marketing is mobile advertising, a "form of advertising via mobile phones or other mobile devices".
Mobile advertising includes specifics like web display ads, mobile sites or social media ads and is a single strategy that falls under mobile marketing in general. Mobile marketing, on the other hand, includes many other strategies.
Mobile advertising statistics show the huge opportunity ahead. Global mobile ad spend is projected to hit more than $240 billion by 2022 according to Statista.
Are you in need of a Mobile Marketing Agency?
Our ASO and mobile marketing specialists are here to help you achieve success.
Mobile Advertising Solutions
Similar to mobile marketing solutions, mobile advertising solutions are available from agencies specializing in mobile advertising.
Generally, this will be agencies with a strong media buying background. Mobile advertising is especially powerful in that it has the power to provide the following:
A Hyper-Targeted Approach
Users can be identified based on their behavior, and from there a mobile advertising specialist can figure out the best time and way to reach them. Each user sees a different personalized message, resulting in dramatically improved results.
Remarketing
Specifically when it comes to apps, only 25% of users who install your app will actually use it. It's critical to reconnect with your users, and even to speak to users who have already shown some interest in your offering.
Burst
A burst campaign is a smart mobile advertising strategy where an app is "bursted" to the top of the rankings based on downloads, in any country, increasing visibility and leading to thousands of organic, viral downloads. The result is at least 0.5 organic downloads per paid download.
Brand Engagement
Mobile channels are leveraged to create viral, innovative, buzz-worthy and gamified campaigns to impact your target audience.
App Marketing
Mobile app marketing is an even more specialized subset of marketing. Mobile app marketing is generally provided by companies that are highly skilled and experienced in ensuring the success of apps.
There are millions of apps out there, all vying for the user's attention. Categories are packed with exceptional apps, so much so that being the best just doesn't cut it anymore.
Not only do successful apps have to stand out, but they also have to be optimized for mobile app marketing success.
This is a complex process that looks at every single part of marketing an app: from the product itself to messaging, creatives, App Store Optimization (ASO), social media channels and messaging, onboarding, and a whole bunch of other elements.
For mobile app success, unfortunately doing it yourself, in-house, is just not a viable option. Happily, there are expert mobile app marketing companies out there that have achieved success for countless others and can do the same for you.
When choosing a app marketing company, just remember a few key things: choose a company that is recommended by clients, has worked with the best in the business, has received industry accolades and has case studies and success stories that back up their claims.
Mobile Marketing FAQ
What is mobile marketing?
Mobile marketing is a subset of marketing that involves everything to do with mobile devices, including phones, tablets, and other related devices. Essentially, mobile marketing is connecting with your audience through their mobile experience wherever they are, ideally in a manner and point in time that maximizes the effectiveness of your message.
How to market a mobile app?
A mobile app is mainly marketed through App Store Optimization and Paid mobile ads. Of course, they can also be promoted through other digital mediums like email or blog posts.
What is location-based mobile marketing?
Location-based mobile marketing is a type of digital marketing that sends predefined ads and messages to a user depending on his exact geographical location.
What is mobile marketing automation?
Mobile marketing automation is a process in which the rules of showing ads, offers or sending emails are automated based on pre-defined rules and special user criteria such as activity, location, phone type.
Why mobile marketing matters?
Mobile marketing is important because mobile phones send relevant information to advertisers. Geo-location, app activity, and phone usage can be used to create personalized ads for the user, resulting in increased conversion rates.
Mobile Marketing For Business Success
If you're a marketer or a brand looking to connect with your audience and achieve the business goals you have set out, then an understanding of marketing is critical to your success.
As an agency that has won multiple industry awards, and has successfully worked with the biggest brands in the world – along with the most exciting startups – Moburst is your ideal promotion and marketing partner.
To find out more about how you can benefit by linking up with Moburst, get in touch.