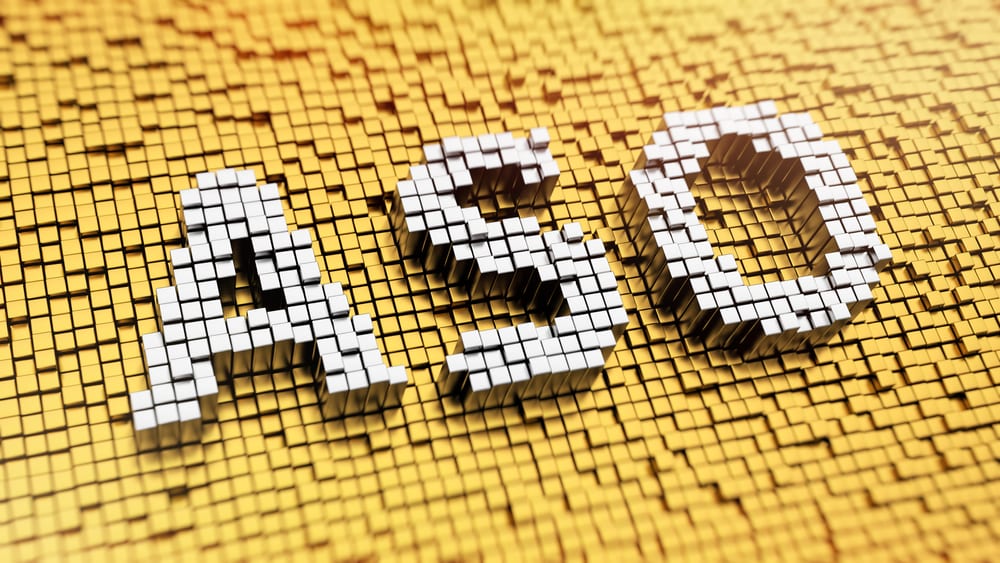 App Store Optimization, also known as ASO, is the process of optimizing apps for the app store. Pretty self-explanatory, right? ASO is a new and technical marketing technique, really similar to SEO. It can help increase the organic downloads and ratings of an app. Of course, this will lead to higher revenue for developers or app owners. Regardless of your technical level, this article will help you better understand what ASO is. And, more importantly, how it can help you and your business.
What is App Store Optimization?
ASO is all about improving your application's web presence. That's why it is often referred to as mobile app SEO. An app store optimization specialist can help:
Improve conversion rate
Multiply the number of positive reviews
Improved app discovery
Compared to other mobile marketing strategies, ASO can improve user acquisition organically. By indexing your app and improving its ranking, your app will be more present on the App Store or Play Store. When a user starts searching in the keyword field, your app will be there. The user can then decide if they want to try the app or not. Your app displayed in the app store is free and will not ask for any additional fees per click or per download.
Need help with your ASO? Our ASO and Marketing experts are here to help you achieve success.
Indexing apps through ASO is the best way to:
Generate high-quality traffic
Increase conversion rate
Gain a loyal user base
What are the most important ASO factors?
App store optimization experts use aso tool to identify the best app keywords and optimize apps around them. Performing a comprehensive and competitive keyword search and understanding the best and most used words in app store search will greatly improve your performance. number of app downloads. HINT: ASO research can also be done by analyzing your competitor's app product page.
List of ASO factors:
All app stores:
App name (include your keyword in your title)
Rates and Reviews (good reviews and ratings will help increase downloads)
Updates (similar to how new content is ranked in SEO, new apps that are updated regularly get a boost)
Downloads and engagement (download count and frequency are important factors in ASO – explode The campaign is a great app marketing tactic that uses this factor to rank the app higher)
In-app purchases (if users think your app is worth buying, Google Play will push it higher in the index)
Apple App Store:
App URL (similar to SEO, include your main keyword)
App captions (a good intro can help your users understand what your app is about and increase downloads)
Keyword field (Apple will allow you to add keywords that you want your app to rank for)
Other factors (not everything is available to the public)
Google Play app market:
App description (a good app description helps both your App Store and Google Play ratings, as well as your CTR)
Backlinks (Google considers regular links to an app)
Other factors (not everything is available to the public)
What are the most influential ASO factors?
App store review:
A five-star rating significantly impacts your app's rating in the app store. To get high ratings from users, you need to show them the "Rate us" pop-up at the right time. Not only the moment is important, but the popup also needs to convey the right message. When comparing an app with a 2 star rating to an app with 4.5 stars, an app with 4.5 stars will see 20% better conversion rates from viewers clicking the download button and actually trying out the product. Products. Ultimately, we want our users to have a positive user experience so we can make their ratings public.
User Experience:
ASO is about creating a positive app store experience for users. It creates a compelling story using the right ads like app store screenshots, icons, and captions, as well as strategic content that matches keyword research, headlines, and headlines. describe.
App icons and screenshots
Because a picture is worth a thousand words, the ASO ad set for your app speaks volumes.
Need help with your ASO? Our ASO and Marketing experts are here to help you achieve success.
Your app icon is the first thing potential users will see when browsing the app store, so make it a priority. Screenshots are equally important as they allow users to experience their product through carefully crafted images. You can also use demo videos to attract users, but be very careful as studies have shown that demo videos can actually negatively affect conversion rates.
Localization
There is no "one size fits all" in App Store Optimization. Each geographic location has its own cultural references, so it's important to conduct separate keyword research based on country-specific characteristics, trends, and languages. Therefore, if your target audience speaks Japanese, then obviously your ASO efforts must be relevant to the Japanese market, from language to visuals, to understand how content affects conversion rates.
Localization is an important part of App Store Optimization.
App name
Integrating the main keyword into your app name is one of the easiest ways to optimize it. Some apps that have keywords built into their names are:
Patience
Runtastic
mail direction
Of course, you can always come up with new and interesting ideas for your app name. Apps like Tinder, Angry Birds or receive did and succeeded. Just make sure your app name is easy to understand, read, remember, and write.
ASO needs maintenance!
App Store optimization is an ongoing process and not a one-time effort. This is the most important stage for generating quality organic traffic to your app page. Once you generate traffic to your app's app store page (whether organic, through social, or paid), you need to do everything in your power to increase conversions and develop a loyal user base. The success of an application requires not only an interesting, creative thought process, but also constant monitoring and performance analysis. Ultimately, the goal of App Store Optimization is to drive relevant traffic to your page so that users actively searching in the crowded app store can find a solution to what they're looking for. earn – your app! But it doesn't stop there. It's as easy as when they can click "Download" – they can choose to skip. The app page is where the user makes the final decision on whether to download your app or not (a process usually takes 3-6 seconds), that's why you need to make your app page as attractive as possible. Finally, stay up-to-date with Google and App Store algorithms, and follow any necessary regulations to get approved in stores. After you've done all of the above, feel proud and satisfied with yourself, but also ready to do it all over again. Just like anything else in this world, App Store Optimization requires constant TLC, commitment, determination, and an open mind.
What is App Store Optimization (ASO) not about?
App store optimization is not about fooling the system or building millions of downloads overnight.
Need help with your ASO? Our ASO and Marketing experts are here to help you achieve success.
crammed keywords into your description or generating dozens of fake reviews won't help. ASO helps apps grow naturally and take time. Because of this, results will not appear overnight. We recommend doing a mix of paid mobile advertising, social media marketing, and ASO for your app for the best results! At Moburst, we specialize in every mobile app marketing approach, and we can help you drive revenue for your apps. Just contact us and we will take care of the rest!