Incoming changes to Unity's gaming engine have caused outrage among developers who use the platform, with some of its biggest creators threatening to pull their games from the engine entirely.
Developers have been scathing of pricing changes announced by Unity to its gaming engine, with many threatening to switch to its competitors.
Unity's engine – which has the same name as the company – along with competing engines such as Unreal Engine and Godot, is used as a software framework for the development of video games.
All video games run on some sort of engine and readily-provided ones such as Unity are popular among smaller developers, as creating your own can be time consuming and pricey.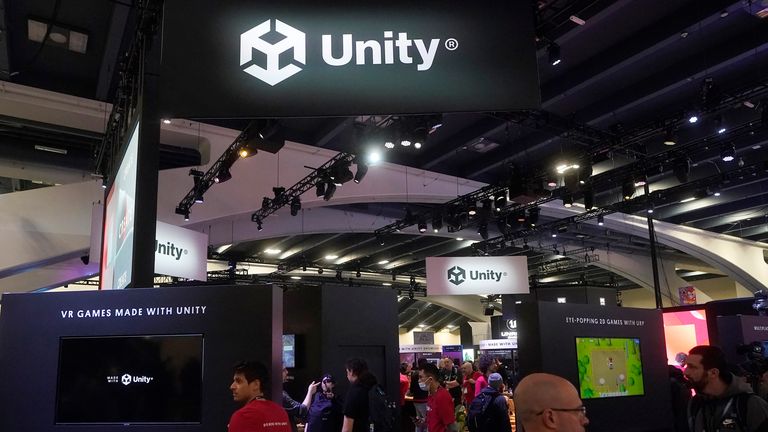 What are the changes?
Unity plans to add a 'Runtime Fee', meaning each time a game is downloaded, the developer of that game is charged.
The fee will only be introduced once a game reaches a certain level of success. Developers who use Unity's free services will be charged $0.20 (£0.16) every time their game is downloaded – but only if the game makes $200,000 in 12 months and is downloaded over 200,000 times.
This threshold is upped to a million downloads and $1m for developers who pay for Unity's pro services, and the amount they will be charged per download is less than developers who have free accounts.
When is this happening?
The changes are set to come into force from 1 January 2024. While Unity says it will only charge developers based on activity after that date, it is taking previous sales and downloads into account.
This means that if a developer who uses Unity's free services has a game that has already reached the runtime fee threshold by 1 January, download charges will start from that day.
Why the outrage?
Unity put what it called "confusion and frustration" after its initial announcement on 12 September down to a lack of clarity regarding the threshold for charges to be introduced.
Read more:
How gaming tech helped bring Oscar-winning film to life
NASA taking action to explore UFOs after landmark report
The company swiftly put out an updated statement, stressing that the price increase was "very targeted", adding: "more than 90% of our customers will not be affected by this change."
While many in the gaming community have claimed developers are being punished for creating a successful game through these changes, there are deeper concerns being raised.
These include:
Developers who offer free-to-install games getting charged for installs despite not earning from them.
Developers being charged for re-downloads – meaning gamers who dislike a product could in theory re-download the game repeatedly without playing it, forcing the developer to pay a fee every time they do.
Games that are illegally downloaded may still lead to the developer being charged despite not receiving the money they are owed.
If smaller developers who made games on Unity subsequently pull their games from digital storefronts to avoid download fees, it could solely benefit the biggest developers.
Unity has responded to a number of these fears. It has insisted games that are free to install through the likes of charity bundles, subscription services and trials will not see its developers charged.
The company also says it won't charge fees for reinstalls or pirated downloads – though critics have called into question how effectively Unity can track which downloads fall under these categories.
What impact has this had?
The makers of hugely successful games such as Among Us, Frogsong and Cult of the Lamb are just a few of the biggest developers using the platform who have threatened to pull their already-available games from Unity and switch to a new engine.
Be the first to get Breaking News
Install the Sky News app for free
Others who are currently working on highly anticipated games through Unity, such as Aggro Crab, say the changes may force them to scrap their progress and start their projects again with rival engines.
That company, which is in the midst of making a follow-up to its hit game Another Crab's Treasure, said in a scathing statement: "This decision puts us and countless other studios in a position where we might not be able to justify using Unity for our future titles.
"If these changes aren't rolled back, we'll be heavily considering abandoning our wealth of Unity expertise we've accumulated over the years and starting from scratch in a new engine."
The consequences go beyond gaming. Bloomberg reporter Jason Schreier said Unity cancelled a town hall meeting and closed two of its offices in the US on Wednesday 14 September in the aftermath of its announcement.
What's been said by developers?
It's a near-impossible task to collate all of the negative response from developers on X, formerly known as Twitter – but here are a few which sum up the overall reaction.
What happens next?
While information regarding the fee has been updated since outrage was sparked by the initial announcement, Unity hasn't changed its plans to introduce the runtime fee from the start of next year.
The company has been directing disgruntled developers and gamers to its most recent tweet regarding the new fees, as well as to information on its website, which includes FAQs.