More than 21 million people have suffered broadband outages of three hours or more over the last year, according to new research.
The number has almost doubled compared to what was reported in Uswitch's previous annual study into Britain's internet services, with people said to be becoming increasingly aggrieved by disconnections.
With more employees relying on their broadband to work from home since the pandemic, the company said such outages have overtaken roadworks and public transport delays as one of our biggest collective frustrations.
Uswitch's report found 15% of people have been prevented from working due to disconnections, and a quarter have been left without internet for almost a full week or more.
The top issues were supplier outages, router problems, and maintenance to external cables.
Uswitch said the number of people affected by outages had risen from around 12 million the previous year to 21.7 million over the last 12 months.
People's woes were particularly pronounced outside London, with Southampton the worst affected city.
Cities with the worst average internet downtime:
• Southampton – 63 hours
• Newcastle – 57 hours
• Birmingham – 47 hours
• Liverpool – 44 hours
• Nottingham – 33 hours
London's average broadband outage was less than 14 hours.
The damning findings back up recent research by consumer watchdog Which?, which found more than half of broadband customers continued to face difficulties despite providers hiking prices.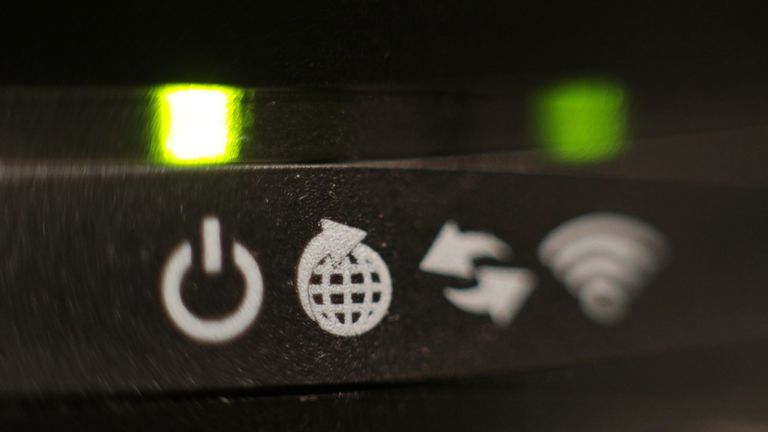 'This is not acceptable'
Ernest Doku, a telecoms expert at Uswitch, said: "This is not acceptable in a cost of living crisis, especially considering the ongoing reliance on home internet for many UK workers.
"It's also concerning that there seems to be a significant disparity in customer experience between customers in London and those around the country, who have to settle for less.
"The good news is that there is a lot of competition in the broadband market, including smaller, disruptive providers offering faster speeds at competitive prices."
It comes after a charity warned the poorest in society are having to go without internet, despite it becoming an increasingly essential service.
Among Uswitch's suggested providers for cheaper deals are Hyperoptic, Gigaclear, and Community Fibre.
But the company's survey found despite experiencing problems, most people plan to stick with their provider.
Some of the most popular are BT, Virgin Media, EE, and Sky (the owner of Sky News).
Read more science and tech news:
UK COVID rate estimated as cases rise
Rare opportunity to see comet with naked eye
How heartbreak damages our brain and our body
Be the first to get Breaking News
Install the Sky News app for free
What to do if your internet goes down
For those not keen on changing provider, Uswitch's report offered advice on what to do if your internet goes down.
• Check your router – sometimes a quick reset (the old turn it off and on again routine) really does work, especially if you've not done it for a while.
• Status updates – most major providers have a dedicated page where you can input your postcode to see if your outage might be connected to a wider issue or something on your end.
• Backup plan – if you're going to be without internet for a while and need it, consider using your smartphone as a mobile hotspot (but make sure your contract supports it).
• Compensation – Uswitch's survey found most of us don't bother seeking compensation, but if disconnections are your provider's fault then you should seek it out if they don't fix the issue after two working days.
• Speed monitoring – outages are the worst, but slow speeds are super frustrating too. Your provider should be guaranteeing you a minimum so make sure you're getting it.