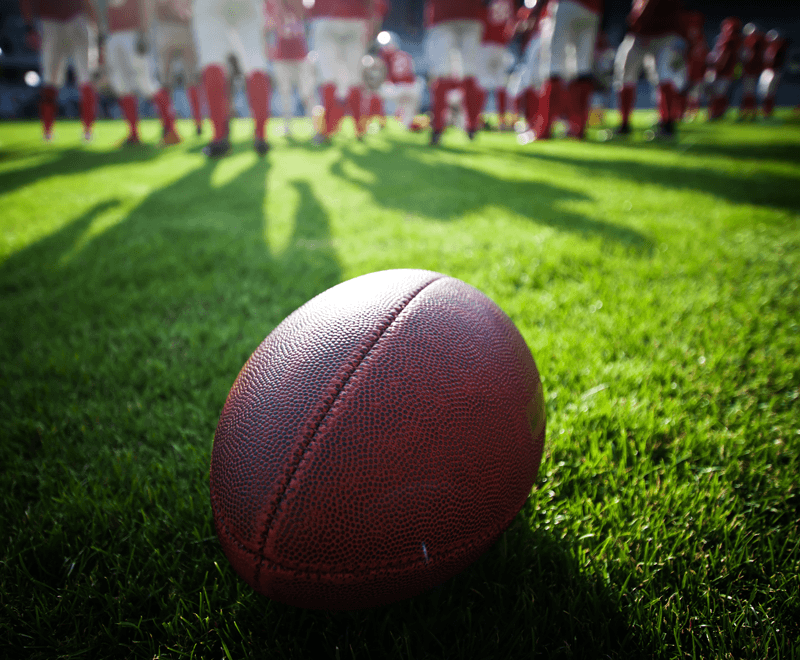 Last year, the biggest televised event of the year hit a record 114.4 viewers. And naturally, brands with unlimited budgets are looking for strong exposure, turning to the Super Bowl for advertising year after year. Ads by big companies like GoDaddy, Budweiser and Carl's Junior were able to leave their mark and be remembered by the audience long after the game thanks to their interesting creations and unique ideas, but is it really that? Is that what brands are all about? While creating buzz and brand awareness is an important goal for businesses (even mobile games migrate to this platform to create sensational impact on potential users), we are not allowed Forget more specific results such as increasing sales, conversions and customer retention. Creating a direct link between these key metrics (KPIs) and Super Bowl ads is virtually impossible, and that's why. Phone advertising come in. So, what are some of the benefits available on mobile that can't be proven to be achieved by Super Bowl advertising? Reach your super target audience Super Bowl has an extreme diverse audience. The gap between female and male users is narrowing and people of all ages, incomes and races participate in this event every year. While this is great news for Super Bowl organizers and TV networks, it's bad news for advertisers. To be honest, very few people really enjoy an ad break these days, in part because not all ads promote relevant products. The Super Bowl is no exception. For this reason, companies will basically spend money on the wrong people. Phone advertising helps brands avoid that by providing a variety of technologies to reach relevant users. Companies can target an age group of people in a certain location who are interested in specific things and only present them with their ads. This way, brands only spend money on potential consumers who are likely to generate ROI, making their marketing process more effective and successful. Quickly convert and retain customers Another downside to Super Bowl ads is the long period of time that elapses between the moment a viewer sees the ad until they "convert" and make a purchase. Phone advertising helps brands cut that time down to just seconds, making conversions more likely. Mobile ads often lead directly to an app store or online store, encouraging potential customers to browse products or even make an immediate purchase. You're probably thinking to yourself, "but I watch the Super Bowl on a mobile device in my pocket and can instantly switch as well." While this is very likely, it is also unlikely. Super Bowl spectators watch the game in a social environment and are likely to use their devices for social media discussion but not so much for mobile shopping – that makes sense. right?
Are you looking for a mobile marketing agency? Our ASO and Marketing experts are here to help you achieve success.
Flexibility for real-time optimization What if you invested a lot of time and money into producing a compelling commercial, but then when it aired, the audience didn't react as you expected? Unfortunately, there's not much you can do but manage crises and face criticism and backlash when they come. Mobile technology can help brands avoid this situation. A Super Bowl ad airdrop costs up to $5 million! On the other hand, the same ad played on a mobile platform is cheaper, can reach a wider audience, is more relevant, and runs for a longer period of time. On mobile, you can also A/B test several versions of your video ads and continue to run with the highest performing version. However, a Super Bowl ad can provoke a backlash from the audience, leaving the brand to deal with many crisis issues. Accurately measure your ROI As mentioned earlier, the only way to really measure the success and ROI of a Super Bowl ad is to see if it's the only advertising effort you're after. In that case, you'll be able to go ahead and check your sales rates before the ad appears and after it airs. But in most cases, companies invest in multiple campaigns across a variety of platforms, making the effectiveness of a single TV ad difficult to measure. On the other hand, whether you are paying for clicks or views, Phone advertising allows you to know exactly what you will get from your ad dollars. With Super Bowl commercials, you never know how many people will show up at the storefront to buy six cans of beer, while exercising the right on mobile means creating that full circle. . While the Super Bowl is a great launch pad for brands looking to create buzz, its direct impact on advancing other key business goals has yet to be proven. Yes, people will laugh and enjoy your ad, but it usually stops there when 75% of viewers admitted to not even remembering the commercials from the previous year. Mobile will help you not only attract your audience's attention, but also retain them. no wonder most conversations on social platforms during the Super Bowl take place via mobile devices – there's an opportunity for you right there!