We've always been convinced that working with the right ASO engine is the key to increasing your app store discoverability. We sat down with Aykut Karaalioglu, Founder and CEO of Mobile Action, one of the leading ASO tools out there, to ask him some pressing questions concerning mobile professionals. Nowadays.
Start!
Mr. Karaalioglu, in your opinion, what is the ASO game changer in 2015?
"Definitely App Store analytics. Apple has launched new App Store analytics in iTunes Connect that includes pageviews, retention, and crash rate data. These are all great insights to educate app store developers and marketers. We have simplified all of these data points in our dashboard to show what they mean to our users."
What is your biggest ASO prediction for next year?
"I have three main predictions for next year:
Google Play will launch an advertising channel to transform the market, just like with the web

Apple will take precautions with incentivized downloads and fake reviews to prevent unrealistic boost campaigns

App publishers will place more importance on increasing App Store pageview conversions."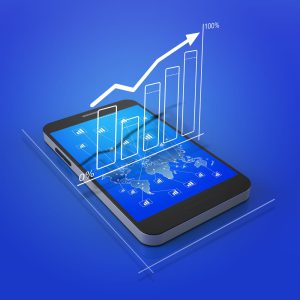 you think the biggest problem with discover apps?
"Keyword ranking is the biggest problem with discover apps. Apple just changed their algorithm to give users more opportunities. When publishers launch new apps, they have to spend a huge amount of money to rank in many keywords because of old, dinosaur age apps. To rank for some keywords is almost impossible without advertising. It limits the user experience of discovery and competition."
What is the number one mistake brands make when they market their new app?
"They ignore the data and spend their budget without any smart apps. Before running aggressive ads, they should know if their conversion rates are better than their competitors' download and category averages."
Mobile Action puts the focus on the competition. Why is knowing your competitors so important?
"Following our opponents keeps us one step ahead of them. If we want to get ahead of the competition, we have to know what they are doing and shape our strategy from their point of view."
How often should apps optimize their keywords?
"It depends on your competition and the category you're in, but they should change their keywords at least once a month because there are 1000 apps a day published on the App Store."
What do companies use more for Mobile Actions – Apple apps or Google apps?
"Both! Mobile Action is the best App Store Intelligence and ASO tool on the market and the only company that offers tracking features to 80 countries on both Google Play and iOS."
How do you think the Play Store app preview will change the game?
"Some big companies will vary their budgets with this advertising channel but just like with SEO, ASO is always the best channel to get organic users."
Thank you Mr. Karaalioglu.
We hope you find these answers helpful!