Two electric ferries will go on trial in Orkney thanks to a £15m funding boost.
The vessels – which use hydrofoil technology to lift the hull out of the water to navigate above the waves – are being supplied by Artemis Technologies for a three-year pilot.
The smaller 12m ferry will operate a year-round service around the inner north isles, while the larger 24m boat will transfer passengers and light cargo around Eday, Stronsay, Sanday and Westray.
The 12m vessel is expected to arrive in March next year, while the larger boat is due to be delivered in 2025.
The fully-electric vessels will remain in the ownership of Orkney Ferries after the trial has concluded.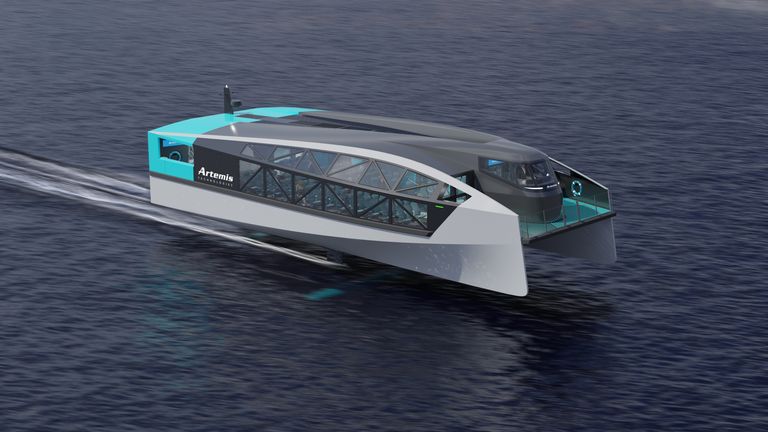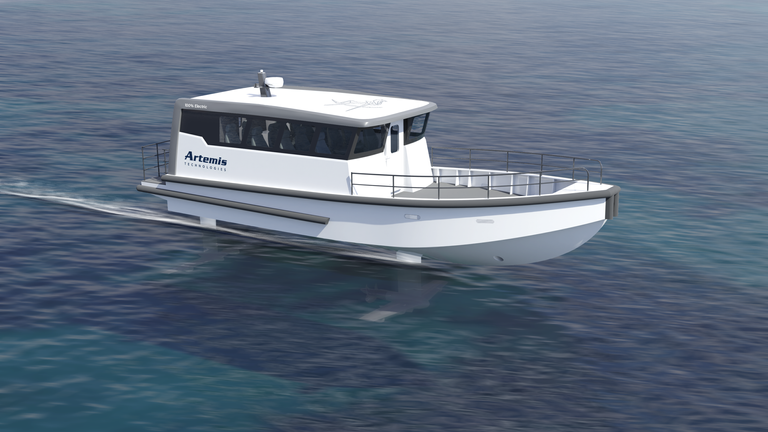 Charging infrastructure will also be installed as part of the Electric Orkney project, which is a partnership between Orkney Islands Council, Artemis Technologies and EMEC.
The multi-million-pound funding has come from the UK government's Zero Emission Vessel and Infrastructure (ZEVI) fund, which aims to boost the country's decarbonisation efforts.
Sky's Connor Gillies gets on board a driverless bus in Scotland

Orkney Islands Council leader James Stockan said: "Whilst this is tremendous news, this latest development must not be confused with our drive to secure funding for replacement ferries.
"This work is about looking at how we can, in the future, decarbonise our fleet – a key point of discussion with the Scottish government.
"Securing two vessels of this smaller size is the first stage in that process, allowing us to see how electric vessels might work, with a view to potentially upscaling in the future when further funding packages are in place."