In times of an economic downturn, when businesses are holding their wallets tight, and marketing teams are expected to deliver results aided by a shrinking budget — our main focus naturally shifts from costly user acquisition into more practical remarketing activities. 
This shift not only allows you to make better use of your budget, but it also presents a huge opportunity for incremental returns off the users you already have.
And to do that (the right way), the question arises: How do you map out a profitable, creative, and personalized app remarketing strategy on a tight budget? 
The short answer is — there are actually TONS of ways to do cost-effective remarketing without compromising on results. Even, might we add, when dealing with limited access to user-level data thanks to recent privacy changes.
So without further adieu, let's explore: 
The two key reasons why remarketing in times of economic uncertainty is the perfect strategy.
Five proven and cost-efficient tactics to ensure your remarketing strategy is a raging success.
How to measure your remarketing performance effectively, despite having to deal with user level data deficiency. 
Two reasons why app remarketing during times of recession is so important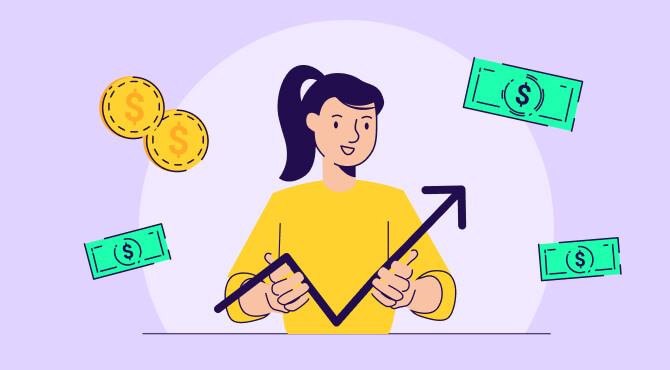 Well, because it makes complete financial sense.
Studies show that users use ~24% of their installed apps, with most apps not being used more than 10 times before being uninstalled. And, almost 26% of the most active sessions take place up to 24-48 hours after installation, which goes down to 13% after the first week. 
Tackling these grim statistics calls for a well-planned app remarketing plan. Here's why:
1 – App remarketing is at least 5X more cost-effective than UA 
According to research, conversion rates for remarketing campaigns are about 10 times higher than user acquisition efforts, with the latter being 5-25x more expensive than retaining existing users. 
Think about all the effort, budget, and resources that go into UA — market research, app store optimization (ASO), ad creation, metrics analysis, etc. Now think about the fact that after all of this hard work, only 55% of your users will use your app more than once.
And after all, what's the point in neglecting the very users you've spent countless marketing dollars on acquiring?
When comparing apps that run remarketing campaigns vs. apps that don't, the first group enjoys a staggering 85% uplift in week 12 retention rates. And although these rates are primarily applicable for Android users, iOS users are quickly catching up to the curve.
2 – App remarketing helps you fight churn & nurture happy, loyal users
One of the most prominent impacts of the accelerated digitalization trend in recent years is a mind-blowing blitz of apps. 
It made the app stores an increasingly cramped space, challenged consumers' already fickle loyalty, and turned retention into a goal of the highest strategic importance. 
Although a third of all app users download one app a month on average — that doesn't necessarily mean they're actively using any of them. 
Almost 1 in every 2 apps are uninstalled within 30 days, app abandonment after a single use is on the rise, and app retention is dropping steadily in the face of intensifying market competition. 
That's why, in many ways, retention is the basis of monetization. Active users are more likely to generate revenue through in-app purchases (IAP), more likely to engage with in-app ads (IAA), more likely to upgrade, and more likely to tell their friends about it. 
Remember, regaining even a small portion of your lapsed users could be a major win for your bottom line. And this is where a carefully planned remarketing plan comes into play.
Five best practices to ace your app remarketing strategy without having to break the piggy bank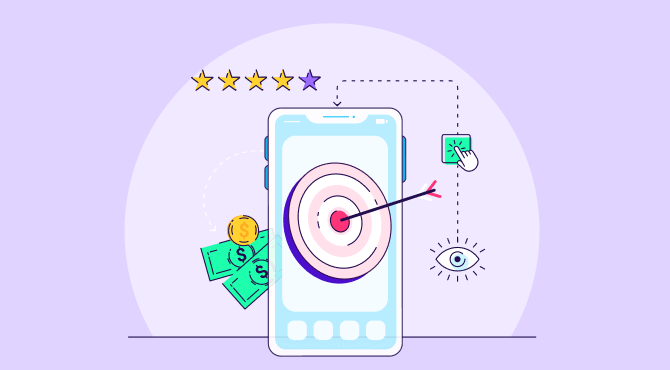 1 – Effective remarketing is personalized remarketing
Did you know that 88% of users feel comfortable sharing their data with a brand if it will lead to a better and more personal user experience? 
To win your users' trust and generate remarketing campaigns that get results, chuck the "send all" approach out of the window and invest in well-segmented, personalized, and contextual messaging and creatives. 
How?
Start with nailing audience segmentation. Slice your user base by factors like demographics, LTV, and past app usage, personalize your emails and push notifications to speak to your users' unique needs and wants — and then meet them at the ideal time in the ideal place. 
It could be a special offer on items your users have previously shown interest in, a witty reminder to complete their purchase, or exclusive holiday deals that can only be redeemed in their region.
Using your users' in-app purchase history, be sure to engage them with ads for products they're actually interested in, and consider interactive ad formats, like playables, to increase the chances of ushering them back through the proverbial app door. This is especially effective when engaging your formerly loyal users — who are more likely to spend once they're back in your app. 
The more timely and specific your messaging is, the more you stand a chance at getting spotted in the jungle that is your users' mobile device, and entice your users to engage.
2 – Use deep linking to streamline your user journey & drive engagement
Deep linking is how you bring your cross-channel user experiences together into a smooth and frictionless journey that drives better engagement.
Whether it's web-to-app, email-to-app, or social-to-app — deep linking can be used to encourage your web visitors to reinstall or rediscover your app. 
A good case in point is the painfully common scenario of shopping cart abandonment. 
In the example below, a fashion retailer set up an automated process that sends personalized emails to app users who have left goods in their carts. Using deep linking, users are encouraged to return to their cart, which is already conveniently populated with their previously selected items.
This retailer's emails resulted in a 45% open rate, a 21% click-through rate, and a lost revenue recovery of 1%, making the ROI behind a good remarketing plan — simply undeniable.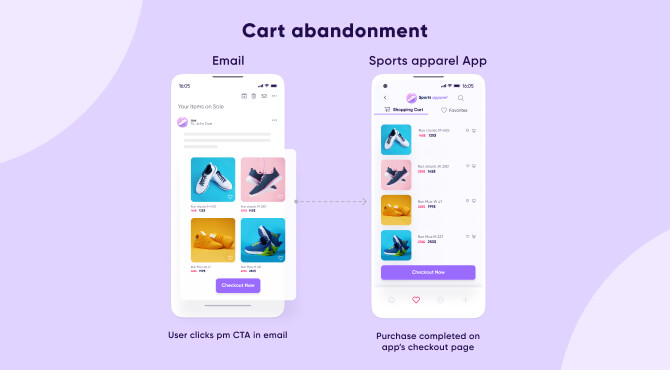 Another effective way to use deep linking is combining original content with your social presence and paid campaigns. 
Sometimes the best way to re-spark users' engagement is by showing up constantly on LinkedIn, Instagram, Meta, Twitter, and TikTok. So when running paid ads for your best value content pieces, be sure to deep link them to the relevant locations in your app — to make it as easy as possible for your users to (re)convert.
In short, deep linking is a highly potent, cost-effective tactic that helps you tie your customer-facing channels into one fluid journey, takes your CX game to a whole new level, and is a proven method to ensure your users get from point A to point B (redeem a coupon, sign up, install, etc.).
3 – Make it fun! The irresistible force of gamification tactics
Despite its name, gamification is not strictly a gaming apps' playing field.
As part of Ouibus' retention strategies, the travel app launched scratch card ads to re-engage their users, followed by a week-long flash sales campaign. As a result, the company saw a 27% increase in revenue and a 15% incremental lift in purchases during the following months.
The possibilities when it comes to gamification-based remarketing tactics are virtually unlimited, so think about ways to infuse gamification elements into your ads in a way that resonates with your app's unique value or target audience.
For example, it could be onboarding campaigns that allow new users to unlock levels, earn badges, or win points on a leaderboard after completing a certain number of stages.
What makes gamification such a powerful tactic is the fact it piques curiosity and generates a rush of healthy competition. 
And when you make your ads interactively fun, you're making them hard to resist, you're setting yourself apart from the competition, you're offering memorable UX — and checking all these marks on a very reasonable budget.
4 – Leverage loyalty & referral programs to accelerate users' LTV and amplify revenue
Exclusive reward programs make your users feel valued and strengthen their sense of brand loyalty. For you, this also means reduced churn and higher LTV per user, so undoubtedly a well-worth investment to consider.
In fact, according to a recent study, 73% of millennials and 48% of Gen Z'ers claim their purchase habits are influenced directly by loyalty programs, and 60% of consumers could be persuaded to make more purchases with brands that offer loyalty programs. 
Apps that use in-app purchasing as their main monetization model, like Quick Service Restaurants (QSR), can offer time-sensitive offers, while freemium apps can incentivize their users to join loyalty programs by offering usage-based rewards. 
Seattle-based Nordstrom serves as a great example with their Nordy Club. The brand didn't just create a loyalty program and then crossed their fingers in hopes it takes off. Their program includes a unique user profile called "Nordy Portrait", where users can customize their style preferences and keep track of their accumulated loyalty points. 
And here's where it gets interesting. Nordstrom discovered that members of their 10 million active Nordy Club members actually spend 4X more and shop 3X more than their non-member users.
But loyalty programs are not your only route when it comes to impactful and budget-lightweight tactics to drive new revenue paths. Incentivized referral programs are designed to encourage your happy users to spread their joy and get rewarded for it. 
Whether it's through loyalty or referral programs, brands that have shown consistent growth tend to build an engaged community around their app, primarily using a continuous drip of content that aims to educate and entertain. 
Achieving scale through organic, word-of-mouth marketing is by far the best thing that could happen to your app. So be sure to follow these brands' lead and strive to gather a vocal group of loyal evangelists that will promote your app through thick and thin. 
5 – Don't forget to A/B test your creatives!
Tested creatives go a long way, and continuously optimizing your campaigns is an integral part of a successful strategy and a well-balanced ad spend. 
More specifically to scrutinized budgets, A/B testing helps you minimize the risk of draining dollars on unsuccessful campaigns, you can access and analyze results quickly and easily, and then put them into action to improve your campaigns' performance. 
For example, gaming apps can:
Segment players who have unlocked specific levels within a certain period of time but then stopped playing. Then —
Create a remarketing campaign to get these users active again. And then —
A/B test various campaign creatives to find the right combination of messages, CTAs, and video content that yield the highest engagement rate.
Mobile app marketing plan template for 2023
Thanks for your download!
Remarketing measurement under a brand new set of rules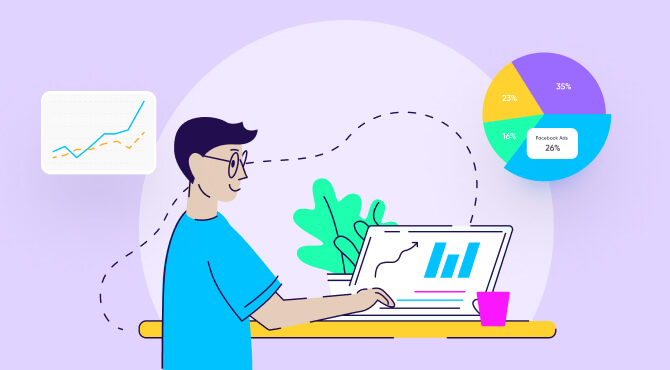 Clearly, the latest changes to consumer privacy had an undeniable impact on your ability to remarket and measure your remarketing activities in a meaningful way.
On the other hand, two years into this uncharted journey, we already know that new technologies and continued adoption have enabled the ecosystem to overcome at least some of these hurdles. 
First and foremost —  limited data for remarketing and optimization, and the need to rely on aggregated data instead of user level data. 
So, let's tackle one of the most burning questions on marketers' minds nowadays:
Is remarketing even an option in an IDFA-limited reality?
Remarketing in iOS used to rely on IDFA for serving personalized ads to either lapsed, dormant, or prone-to-abandon-ship users. Post Apple's iOS 14, however, marketers are facing two major changes to IDFA sharing:
Apple's ATT requires apps to ask their users' permission to access their IDFA.
Apple's SKAdNetwork (SKAN) became the primary attribution framework for iOS 14.5+ devices, which does not pass user level data.
So, to answer the question of whether remarketing in an IDFA-restricted world is possible — yes, it is. It's just a little harder to measure. But here's one simple solution to help you sweeten the pill:
GBRAID – How you optimize remarketing for IDFA-less conversions
Not too long ago, Google's click IDs – known as GCLIDs – used to power Google Ad smart bidding campaigns. 
Taking over GCLID, GBRAID (or WBRAIDs) is a new aggregated, iOS 14-compliant identifier, designed to help marketers optimize remarketing campaigns on iOS.
What does this mean in practice? If a click is attributed to an iOS device by a user who has opted out of tracking, expect to get a GBRAID or a WBRAID value. If your Google Ad click comes from a non-iOS device, however, expect to get a good ol' GCLID in the value field. 
Putting GBRAID to use is a straightforward and effective way to improve the accuracy of your remarketing campaigns measurement on iOS, so be sure to make the most of it.
There are so many solutions and methods in place that can help you improve the granularity and accuracy of your remarketing performance measurement. To learn more, check out our guide on Re-engagement in the age of privacy.
Summing it up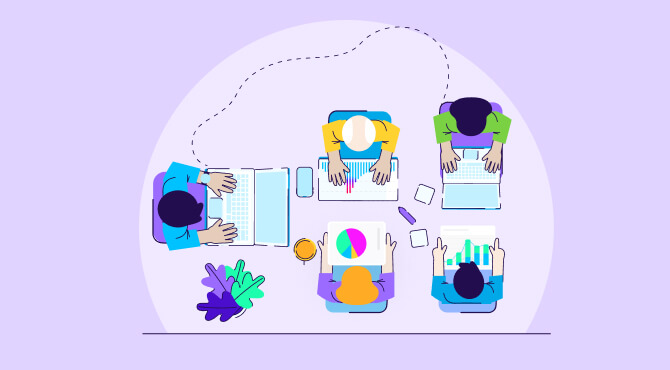 There are TONS of ways to do personalized remarketing cost-effectively without compromising on the results, even when dealing with limited access to user-level data.
The five tactics to ace your app remarketing strategy without having to break the piggy bank include personalization, deep linking, gamification, loyalty programs, and A/B testing your creatives.
The key reasons why app remarketing is important especially during times of recession are cost-efficiency, and the ability to effectively fight churn, nurture retention, and fuel LTV.
Although recent privacy changes have made remarketing performance measurement more challenging, it's still possible in an IDFA-restricted world, given solutions such as Google's GBRAID identifier for iOS campaigns attribution.