Ten years ago today, Grand Theft Auto V debuted on shop shelves.
Even by the standards set by previous entries in the iconic video game series, its success – both immediate and long-term – could not have been anticipated.
The fastest entertainment product in history to make $1bn (£792m), and the most profitable ever made, GTA V has since sold an astonishing 185 million copies and earned publisher Take-Two a reported $8bn (£6.4bn) in revenue.
And yet despite the game's unprecedented success, 25 instalments in the Marvel Cinematic Universe; five British prime ministers; two Olympic Games; and a global pandemic later, fans are still waiting for the next instalment.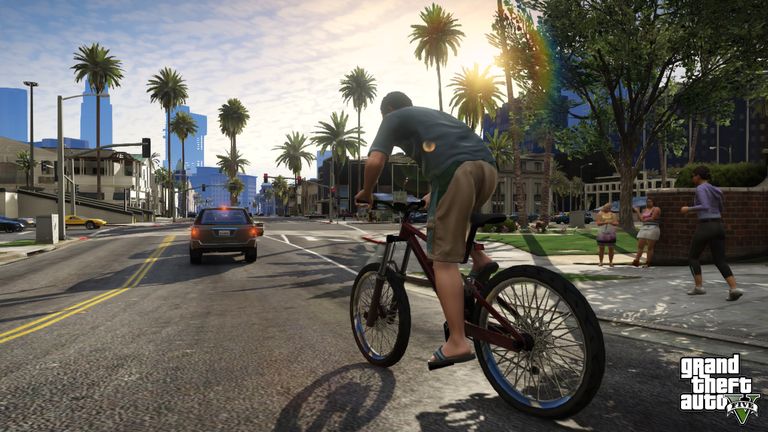 GTA has always offered vast recreations of US metropolises for players to explore, from the sun-soaked Vice City (Miami) to the skyscrapers of Liberty City (New York), and yet developer Rockstar still managed to churn out a new game every couple of years.
The gap between GTA V and its sequel, which the studio only acknowledged it was working on last year, is comfortably the longest in the franchise's history.
Jason Schreier, games journalist at Bloomberg, says there are several reasons for the long wait.
Ever-increasing scope
"Rockstar had a period in the 2000s and early 2010s, where they released games almost yearly," Schreier says.
"They had a wide distribution of studios across the world, so while a team in Scotland was making GTA, San Diego would make Red Dead Redemption (a similarly large open world game set in America's old Wild West)."
It was a period that saw GTA, born out of Rockstar's Edinburgh studio, transform from quaint 2D recreations of Hollywood-style car chases into a juggernaut, with huge scope and popularity to match.
The franchise's transition into three dimensions on the PlayStation 2 took its developer – and politics-driven controversy around violence in video games – to new heights.
GTA III, the first entry with a completely open map to explore, was the best-selling game of 2001. Quick-fire sequels Vice City (2002) and San Andreas (2004) were even bigger successes, the latter selling more than 27 million copies.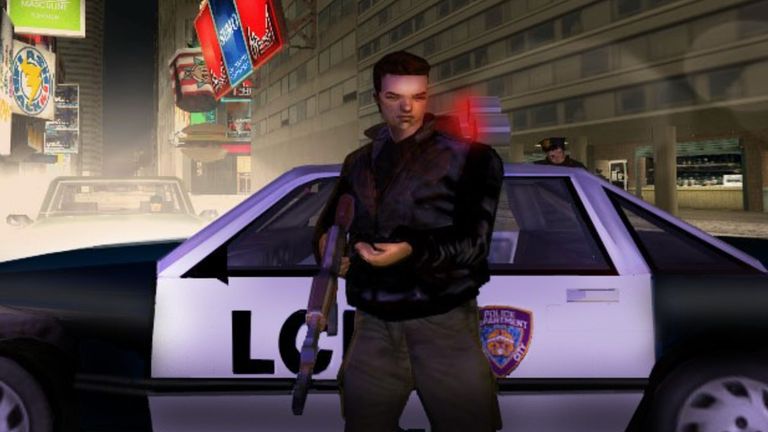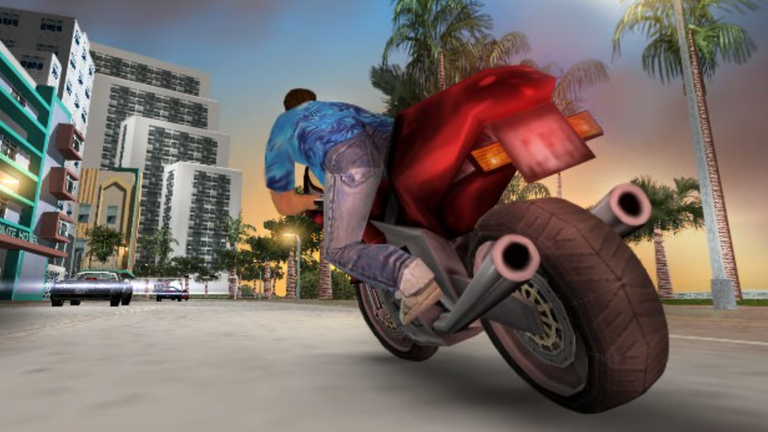 But as the ambition of the developer's games increased, notably with 2008's GTA IV and 2010's Red Dead, which arrived in the high-definition era of the PlayStation 3 and Xbox 360, so too did the pressure on its teams.
As a result, projects ceased being a one studio affair. Instead, Rockstar's offices scattered around the world would work together, taking size of each game's development team from the hundreds to the thousands.
It allows for even bigger yet more detailed worlds – but means they take much longer to create.
In the case of 2018's Red Dead Redemption 2, which had a bigger map than any previous Rockstar game, development took eight years. The San Diego studio behind the first game was joined by Rockstar North, the Edinburgh-based team known for GTA, to ensure the ambitions of studio founders Sam and Dan Houser were met.
By the end, some 2,000 people were working on the game and analysts reckon development costs ballooned to anywhere between $170m (£135m) and $240m (£190m) – more than most blockbuster films.
Read more:
Why Harry Potter game was so controversial
God Of War's watershed moment for accessibility
How British scandal changed course of landmark game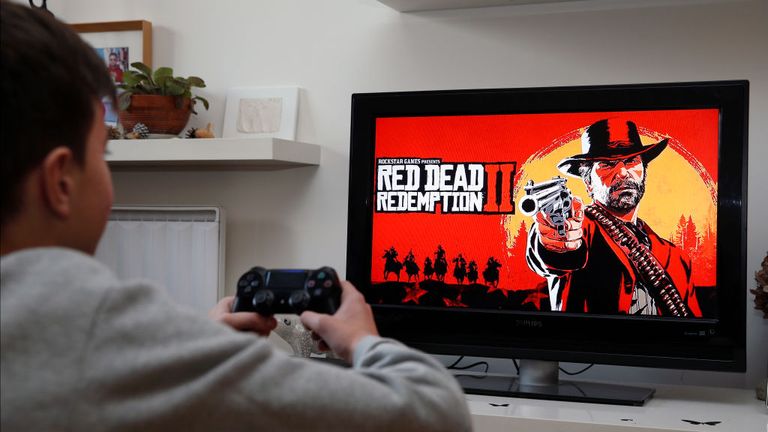 'Crunch culture'
Red Dead 2 was a huge critical and commercial success, but its release was quickly followed by reports of "crunch culture" that allegedly saw some people work 100-hour weeks to get the game finished.
Schreier reported on the company's culture extensively, and says it was long a place where the attitude was "we're thrilled to be here, we make games for a living, let's sleep under our desks and crunch these things out".
He says Rockstar has since been "trying to make itself a nicer place to work", which may result in less demanding deadlines for its staff to meet.
The company has not responded to requests for comment from Sky News.
Be the first to get Breaking News
Install the Sky News app for free
Unprecedented times
Like everyone, Rockstar was also impacted heavily by the pandemic.
Despite having new PlayStation and Xbox consoles to play with, gamers suffered through a relatively light 2020 and 2021 for releases as development schedules were upended by working from home and supply chain crises.
It gave some old favourites a new lease of life, and GTA V was among them. Unlike previous games in the series, it boasts an incredibly popular online multiplayer mode that has kept people coming back and spending money.
Schreier says being such a cash cow all these years later, helped by re-releases on newer consoles and PC, means there hasn't been "quite the same urgency" to get GTA 6 out the door.
"They've made one of the most successful games of all time," he says. "It's outsold entire franchises, even some of gaming's biggest like Assassin's Creed and Final Fantasy."
Of course, when GTA 6 finally does arrive, it will do so in a world that's changed markedly since 2013.
And not solely because of the pandemic.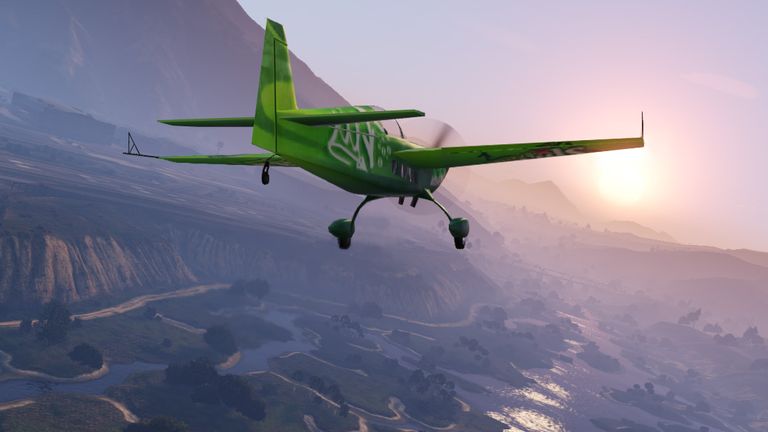 Satirising the satirical
Besides the recreations of US cities, fast cars, police chases, and killing sprees, GTA is best known for its satire of American culture.
From police brutality and gun rights to obsession with consumerism, it's always on the nose (a takeaway coffee cup replacing the torch on the Statue of Liberty, for example) but it goes further than most other games dare.
The series has long been deliberately provocative, with GTA III's casual approach to violence rankling a country left reeling after the Columbine school shooting in 1999.
Never mind its penchant for murder, its notoriety likely peaked after the release of San Andreas, when players uncovered hidden interactive sex scenes. Politicians and parents alike were horrified, and America's games ratings board promptly upgraded its classification from M for mature (17+) to adults only.
But nearly 20 years on, writer Trevor Strunk says GTA transcends any such criticism.
"Video games are so culturally enmeshed in everyday life for so many people," he says.
"GTA is a big driver of this – kids grew up wanting to play them when there was something quaintly illicit about violent video games, and now those people are adults who can afford their own console to play GTA.
"All the 40-year-old dads who would've complained about it 20 years ago are now playing it."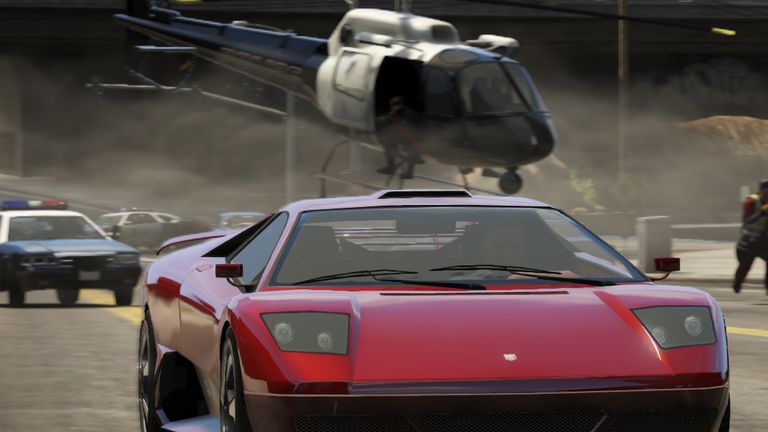 But Strunk, author of Story Mode: Video Games And The Interplay Between Consoles And Culture, says GTA's commitment to rubbing people the wrong way may have become one of the developer's worst enemies.
In a post-Trump world, satirising America is a lot more complicated.
"Rockstar's super interested in satirising the world, but then the world catches up," says Strunk.
"With things like American excess and car culture, they have created this almost self-fulfilling satire, and part of the reason we've waited so long for GTA 6 is that it's difficult writing satire after 2016.
"The election of Trump and things that would have seemed like a joke in years past all came true."
Dan Houser, one of Rockstar's co-founders, seemed to agree with the sentiment during a 2018 interview with GQ, admitting the US might be "beyond satire". He has since left the company, but brother Sam remains president.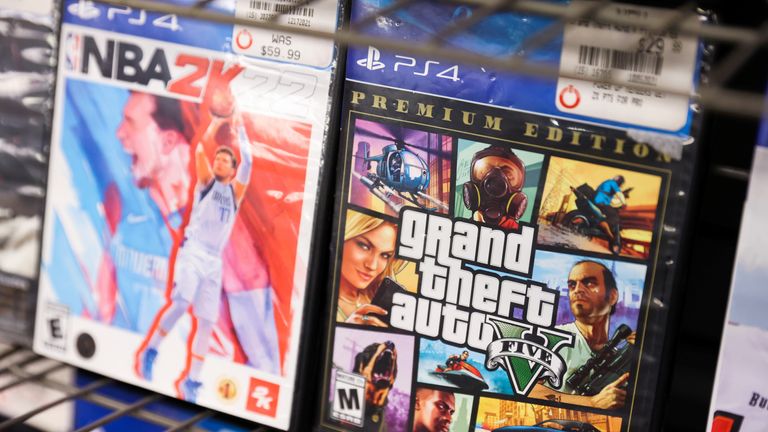 The huge leak that revealed game's direction
Of course, whatever troubles the next game's writers have faced, they may have paled in comparison to the disappointment they felt when it fell victim to a huge leak last year.
In what was one of the gaming industry's most high-profile cybersecurity breaches, dozens of videos showing various robberies, shoot-outs, and open-world driving were posted on an online forum.
Rockstar was forced to release a statement, acknowledging a "network intrusion in which an unauthorised third party illegally accessed and downloaded confidential information from our systems".
Rockstar said it was "extremely disappointed" to have details of the next GTA "shared with you all in this way", but executives insisted the breach wouldn't impact the game's development.
The footage appeared to confirm a return to Vice City, with two protagonists in a Bonnie and Clyde-style story, including the first playable female character in series history.
For a franchise not known for its progressive representation of women – from scantily-clad models on the covers, to aforementioned sex scenes and visiting strip clubs – it promises to be quite a moment.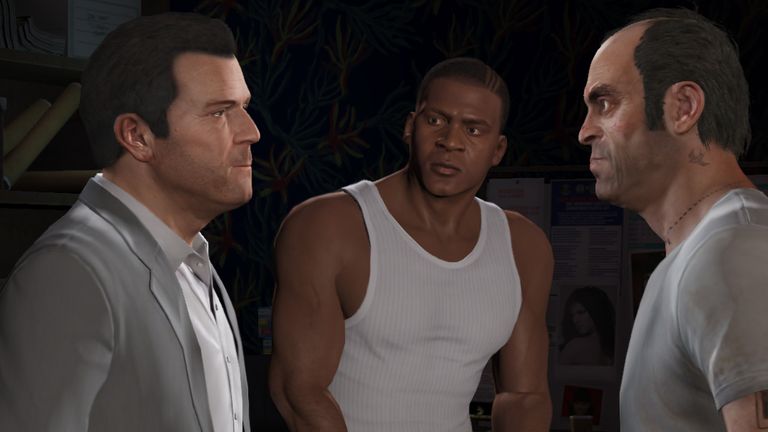 'I want to be a woman on the edge'
But writer Leigh Alexander, whose work has included games based on Game Of Thrones and Love Island, hopes Rockstar stays true to its transgressive tendencies.
"I always felt GTA was equal opportunity offensive," she says.
"I remember playing it as a young woman and thinking while it didn't correspond at all to how I felt in real life, this transgressive ethos of being cruel and condescending towards everything was considered really liberating.
"It was about laughing at the ugliness of society – and women have ugly, transgressive feelings too.
"Making a woman lead has been a trend in games for 10 years now – but there's always an assumption it has to be a positive interpretation.
"But guess what: women want to drive cop cars and get angry too! We have a lot to be mad about these days.
"I want to play GTA as a woman on the edge, a woman who's overwhelmed by the school run, driving through traffic with mascara running down my face, running over protesters in front of the abortion clinic, smashing windows and running tanks over police cars."
2022: Abortion protesters tear gassed

It's a twisted power fantasy Alexander believes plenty of women will happily indulge in.
You don't have to look far on streaming websites like YouTube and Twitch to find female gamers playing GTA V's endlessly popular online mode, which lets players create personal avatars with which to commit wanton destruction.
"The actual players of GTA have been expressing different identifies in the game for some time," she says.
"It's Rockstar themselves that are late to the party."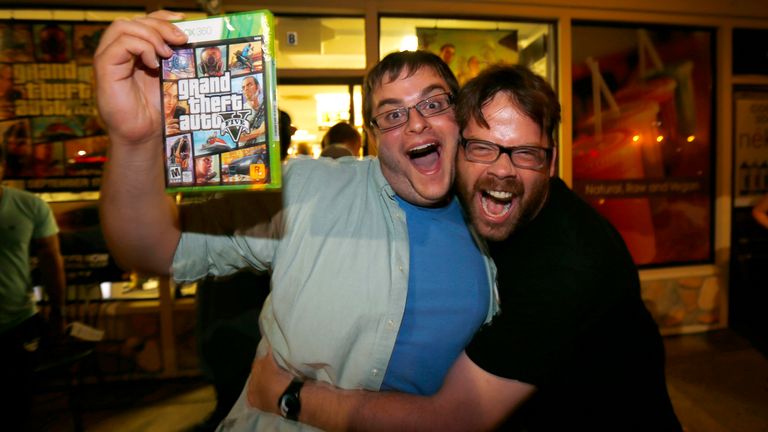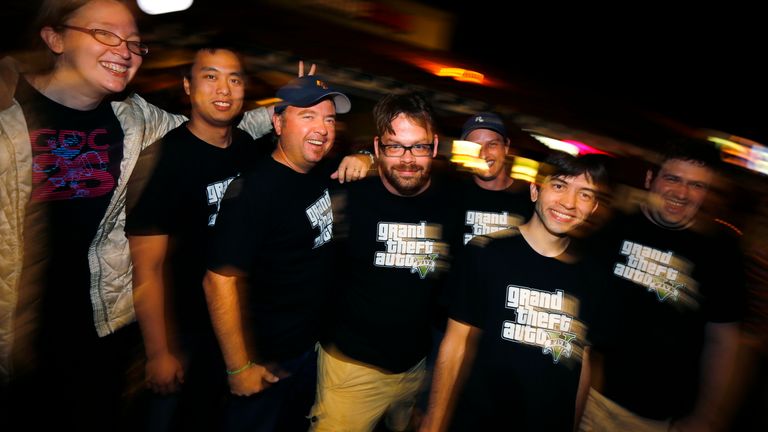 Unfortunately for fans, the long wait for Rockstar to join the party still has some way to go.
A recent earnings call at publisher Take-Two suggested the company was expecting "record levels of operating performance" in the next financial year – helped by a "significant inflection point" that many hoped was a tease about GTA 6's release date.
But that means it could arrive as late as March 2025 – and Bloomberg's Schreier says the game's "humongous and dense scope" means even that may be an optimistic date.
But absence makes the heart grow fonder, and there's likely never been so much anticipation for a game as this.
When GTA finally does return, history suggests fans won't take long to prove it.