Every entrepreneur remembers the moment they came up with a great idea for a startup. That's why it's hard for tech leaders to realize when it's time to try something else. The most common mistake entrepreneurs make is focusing too much on an original idea, while ignoring industry changes and consumer feedback. To be successful, leaders must break out of certain thought patterns and focus more on adapting to everything at any given time.
When you launch an application, you can be sure that you will work on many future versions that include not only minor tweaks but also some important changes. So when should you make these changes? This post lists 5 big red flags calling out: "CHANGE YOUR APP NOW!"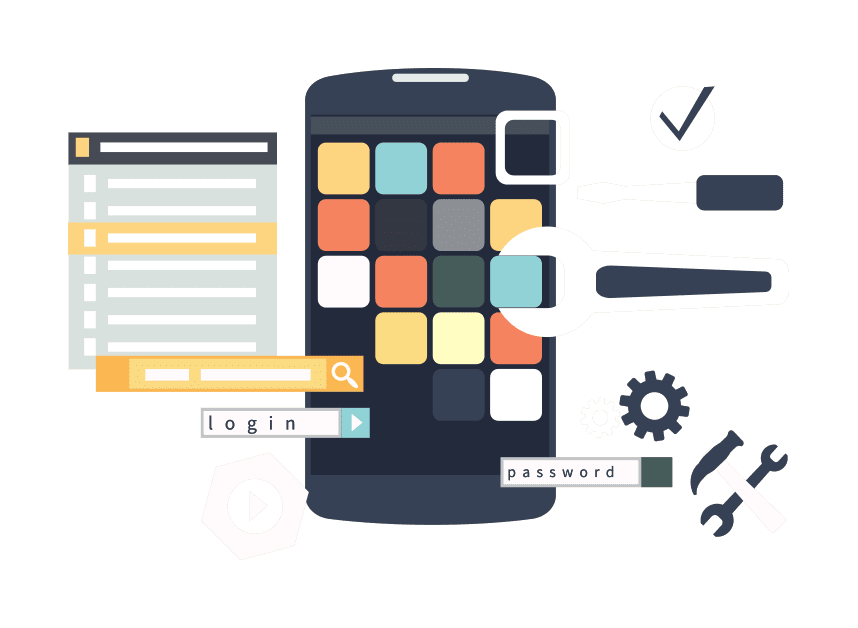 As simple as beautiful
Have you built another revolutionary social-streaming-healthtech app? When it's time for you to launch your product, you may be in for a surprise. Many apps roll out early versions with various features and very quickly realize that users are only responding to some of those features. While this means that you should immediately remove those unused features, it is also a very good thing. Essentially, users are telling you what they think your app should be about.
A solid beta testing phase can and should give you clues as to what users are expecting. In fact, there are tools specifically designed to track user actions to learn and change your app accordingly. But as the industry changes, so do the needs and preferences of users. Now that you know what works well with your users, you can work on improving and perfecting your key features to generate even more users.
The user is always right
You did it right, identified your most valuable feature, perfected it down to the last detail, and finally launched your app. A day or two, a week, a fortnight goes by, but users don't react to it the way you expect. Just in case it wasn't clear enough – this is a big red flag.
If your app relies on a single feature and users don't do what they "have to" do – that means your entire product is in jeopardy and you must act quickly. It can also mean you mobile strategy may use a few tweaks or the referral process is not working properly marketing your app for users. Under no circumstances can you be stubborn and convince yourself that you User Experience Still fine.
Stand out from the crowd
Always be aware of your competition. Lots of apps are being released every day and if you want to stand out you have to stay one step ahead of the game. Here's an example: When Facebook announced a new feature that would allow users to address a group of people and ask them to buy an item, e-commerce apps based solely on a similar feature had no way of doing so. which to compete. To survive, such apps must adapt certain features or even completely change their concept.
Two steps ahead
Industry and policy changes are a daily fixture in the app world. If you're working on an app right now, chances are by the time you're ready to launch it, the industry will be a little, if not very different, than it was when you were in development. initial. To create a suitable product, entrepreneurs must always be aware of industry changes and adapt quickly.
For example, Facebook's decision that apps that use Facebook connections will no longer be able to use a user's friends and connections on the platform for personalization. User Experience. This policy recently went into effect after it was announced last year, and all apps that rely on Facebook connect are subject to some serious re-evaluation.
These applications can be considered lucky because many developers are not given such grace period to adjust. If your app is primarily based on another platform, it's a good idea to keep a close eye on that platform and try to anticipate drastic policy changes before they happen.
money time
This last one is pretty simple – if you're in the middle of a funding round and you're turned down by investors again and again for the same reason, it's time to do something about it. Adhering to what investors tell you doesn't mean you're doing it to please the suitors and give up on your own plans and dreams. Investors are part of your audience, and their feedback is invaluable to the rest of your target audience. So fasten your seat belt and make the necessary adjustments.
In some cases, the real thing to change is your marketing and pitch story, but if you're getting specific feedback about your product – you might want to listen. This is especially true when the investors themselves have a solid background in your field. Marketing your app another and pivot is far from admitting defeat. In fact, it says a lot about who you are as a developer and entrepreneur. Who knows? Deciding to change course could be your smartest move.