I'm sure you've heard the saying "actions speak louder than words". While it applies to many walks of life, it certainly doesn't apply to mobile apps. When it comes to attracting and mobilizing users in the right direction, words should be your secret weapon. Whether it's the App Store's title and description or the app's sign-up process, every sentence must be well thought out. Each word you choose to include must have a reason and have its own weight. No one phrased it better than George Orwell, who suggested that writers ask themselves a few questions before completing any piece of text:
What am I trying to say?

What words would express it?

Can I make it shorter?
I suppose to some of you, these rules sound familiar. These are guidelines that every good writer follows and has mastered over the years. That's right, if you want you want a better app display impactful text instead of meaningless words, you need a great writer on your team. For those of you who haven't, I've gathered some little knowledge from legendary writers to help advance your app content writing skills.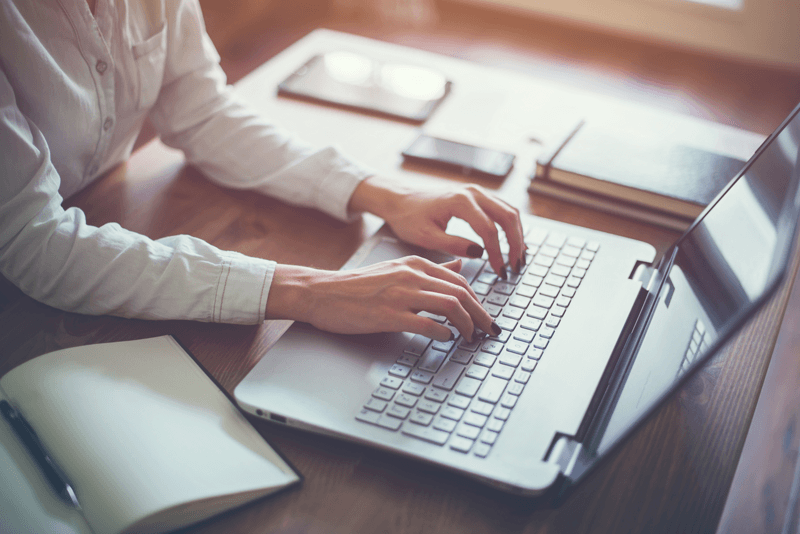 App Store In an interview for The Atlantic, Stephen King once commented on the importance of the opening line: "The opening line should invite the reader to begin the story. It should say: Listen. Come in. I want to know about this." This is the best advice you can use when writing your App Store site content. You want users to think, "I need to see this. I need to download this app." The problem with App Store descriptions is that very few people read past the first few lines. To encourage potential users to read more and eventually download your app, you need a great opening line that tells them: "You want to know about this app." Once you've captured the user's attention, you've got a chance to tell them what's great about your app, thus increasing the likelihood of them downloading it. Here's an example of a great opening line: "Explore amazing, fast-paced bubble shooting action in this addictive arcade game! Join over 60 million players on Facebook and mobile!" The creators of this app have chosen to use interesting adjectives, short sentences, and impressive information about their app – a great way to spark interest and curiosity. application Because the text in the app is limited, each word carries more weight and it's harder to achieve impactful sentences. In an interview for The Guardian, the famous American writer, Annie Proulx, gave the following advice: "Rewrite and edit until you reach a phrase/sentence/paragraph/page/sentence. the most appropriate story or chapter". When space is scarce, Proulx's advice is extremely helpful. The best way to ensure that you're successfully delivering a message while staying within your limits, is to re-edit it multiple times. Do this over and over again until you are 100% sure that the words you have chosen will affect the user the way you search, eventually creating a better app experience.
Want to learn more about the words to use for ASO? Our ASO and Marketing experts are here to help you achieve success.
group for example, have a great onboarding process consisting of no more than one well-written sentence at the bottom of each screen.
"

Privacy is key

– we will never post or send messages on your behalf"

"The most exciting match you can imagine is right here"

"

Discover

– Find a new match, Pinch –

Play

a game to break the ice and learn more about the people who care about you,

Connect

– Chat with your opponents about the game and more…"
In a limited space, the creators of Pinch tried to create simple sentences to successfully convey their message to new people without overwhelming them. push notifications Space limitations also exist in push notifications, a tool most marketers use to increase retention by triggering users to return to the app for another active session. Releasing great push notifications requires perfect writing skills because they have to spark emotion and curiosity in a limited space. This is where Orwell, King, and Proulx's rules all come into play. When writing push notifications, remember to ask yourself, "What am I trying to say? What words should I use?", and "Can I be more concise?" Then, make sure the text invites the user to use the app (like King's opening line), and finally, edit, rewrite, and rephrase until you've reached perfection (like Proulx suggests).
Want to learn more about the words to use for ASO? Our ASO and Marketing experts are here to help you achieve success.
Here are just a few standout, action-triggered examples:
Abercrombie: "We could wait until the weekend… but what's the fun in that?! A surprise this way…"

Resy: "On the golden days, before 5pm on a Friday, you'd be in trouble if you hadn't booked dinner. #Nostalgia"

Listing: "Facebook screwed up that 'yearly review'. The good thing is you can get started this year with Tabelist!"
Who would have thought that writing advice from some of the most legendary writers of the last century would apply to one of the most cutting-edge industries of our time. This simply shows that great writing is not only a way to influence the offline masses, but also a way to influence mobile users. If you play the content writing game right, you might be surprised at the huge positive impact it will have on your users and how they interact with you. better app.