More than 100 sexual abuse survivors, families and child safety experts have written to the heads of technology companies to demand they make online services safe for children.
It comes ahead of the government's Online Safety Bill facing its final stages in the Houses of Parliament this week.
Debate about how to protect people online, and who is responsible for doing so, has been rife during the passage of the bill.
End-to-end encryption, which prevents messages being read by anyone excluding the sender and received on platforms like Signal and WhatsApp, has come under sizeable scrutiny.
Government and campaigners want companies to reduce the security of their encryption to check messages.
Companies like Signal and WhatsApp have said they will leave the UK if required to do so by law, as they cannot do so without infringing on user privacy and opening up peoples' messages to third parties.
This would be enforced in the UK through the regulator Ofcom.
Signatories from 24 countries, including people who work for the NSPCC and Barnardo's, have written to Mark Zuckerberg at Meta, Evan Spiegel at Snap, Meredith Whittaker at Signal and Tim Cook at Apple.
What is in the Online Safety Bill?

The person who spearheaded the letter is Frida. Now in her early 20s, she was just 13 when she was contacted by a man in his 30s on social media.
He abused her for five years, moving the conversation on to an encrypted messaging app and coercing her into sending hundreds of explicit images and videos over a five-year period which she described as "really long and difficult".
"I wasn't feeling very happy at the time, I was feeling out of place and someone approached me who I did not know and started trying to message me on Facebook. I could tell they were an older man," she said.
"Over time he really built up a relationship with me and made me feel like it was a romantic intimate relationship."
Frida says the man then moved the conversation over to an encrypted messaging service, meaning only the pair of them could see the conversation. He convinced her to delete the messages, but she still fears he kept them.
"Essentially right now, there is someone out there who I know doesn't live too far away from me, who has a lot of explicit images of me from when I was a child in his possession and as far as I know they haven't been detected, and I know he's probably able to circulate them on platforms similar to the one that I was on," she said.
Click to subscribe to the Sky News Daily wherever you get your podcasts
In the letter, Frida and the other survivors raise concerns about end-to-end encryption while highlighting her experiences.
"In the years since my experience of abuse took place, I have been waiting. Waiting for the moment when those who have control over digital products work with the people harmed by their products," she wrote.
"I implore you to work with those affected adversely by the decisions you make, and to champion the rights and safety of the users who you have failed to champion now and in the past.
"For myself and millions of other young people at risk of sexual violence online, the right to express ourselves online does not come with the right to be safe."
Love Island star: 'My DMs are scary'

Rich Collard, associate head of child safety online policy at the NSPCC, sees the fact Ofcom will be introduced as a regulator to oversee online safety as a positive, but he does believe the debate around encryption is one the government will need to monitor closely.
He told Sky News: "There is a trend to move towards encryption, and this is a trend designed to ultimately give us a slight marginal advantage to gain more in privacy.
"When a company cannot see anything illegal that is happening on that platform, what that means is abusers look to move children from public areas of the internet to private places. So, it's really important Ofcom the regulator will have the powers to tackle this."
Read more:
Encrypted messaging apps unite against Online Safety Bill
Xbox boss says 'there's no silver bullet' to solving online abuse
Prince William wants improved online safety after girl's death
Be the first to get Breaking News
Install the Sky News app for free
Will Cathcart, the head of WhatsApp, said earlier this year: "Our users all around the world want security – 98% of our users are outside the UK, they do not want us to lower the security of the product."
He added: "When a liberal democracy says, 'Is it okay to scan everyone's private communication for illegal content?', that emboldens countries around the world that have very different definitions of illegal content to propose the same thing."
The government insisted last week that it had not watered down the legislation, following claims it would not force Ofcom to enforce powers on messaging services until it was "technologically feasible".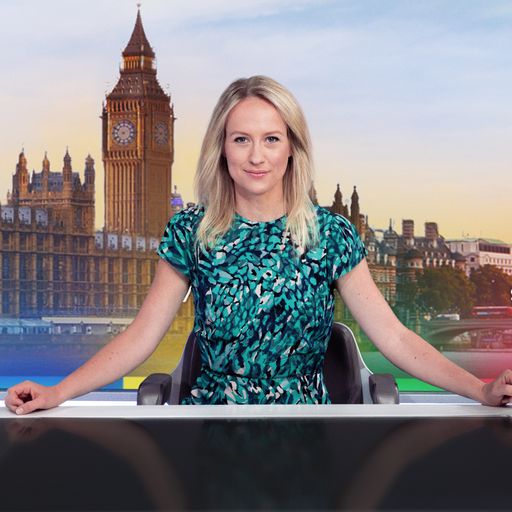 Politics Hub with Sophy Ridge
Sky News Monday to Thursday at 7pm.
Watch live on Sky channel 501, Freeview 233, Virgin 602, the Sky News website and app or YouTube.
Tap here for more
Ian Russell, whose daughter Molly took her own life after viewing suicide content online, has called for Ofcom to be "bold and act fast" once the Online Safety Bill becomes law.
"It's not perfect but it's an important step, and it's a step that has been needed for years to counter this new technology, to counter these changes that are happening so fast that society doesn't quite know what to do with," he told the BBC.